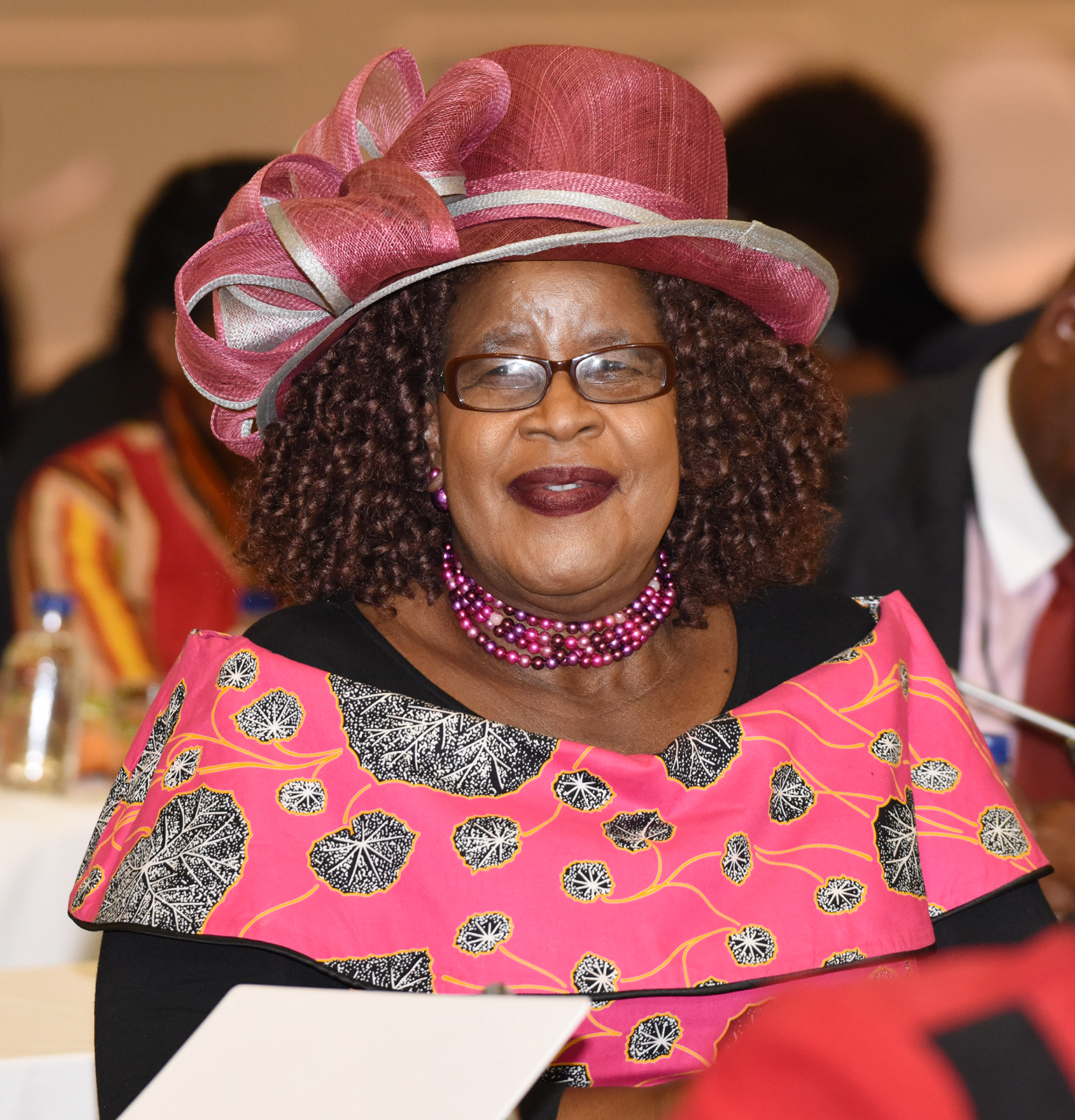 Mr Speaker, The 25 th November marked the beginning of the 16 th Days of Activism Against Based Violence. For far too long, impunity, silence and stigma have allowed violence against women to escalate to pandemic proportions which have left Women, Girls and even Men across the globe devastated and stripped of their dignity as human beings. This has led to an outcry for action which has seen even the Sustainable Development Goals up with a specific target on ending violence against women and girls.
This year's United Nations Global theme is ''Orange the World: #Her Me Too-End Violence Against Women and Girls''. This theme call for engagement and dialogue to unpack, understand and devise means of completely ending this monster. Every person, individually and collectively needs to raise their voice and be heard. Women's movements, survivor, advocates, human rights defenders, activists, policy makers and the general public need to create opportunities for dialogue and engage one another, if we are to win the battle. As we pause to reflect on the plight of many women around the globe. I call on all of us to take a
moment and reflect on the part we individually play to end gender based violence.
Let us use these 16 Days from 25 th November to 19 th December and even beyond to come together and make our voices heard like we have never done before. At the end of the 16 Days, we should have been able to ponder and exchange ideas of defeating GBV in all its forms. Gender based violence (GBV) is one of the most prevalent human rights violations in the world. It knows no social, economic or national boundaries. It undermines the health, dignity, security and autonomy of its victims, yet it remains shrouded in a culture of silence and normalization. It goes without saying that all efforts to his fight demand funding, lack of which, has been the greatest impediment to efforts made against this horror.
Although Botswana has made some milestones concerning health, education and democracy, Gender Based Violence remains a critical challenge. It is against this background that we join the world in commemorating the 16 Days of Activism Against Gender Based Violence, which is a global campaign to raise awareness on violence against women and girls as well as its impact on their physical, psychological, social and spiritual well-being.
Our boys and girls in schools need to be educate on issues of violence because we have to start at the roots. Indiscipline, vandalism and drug abuse which are prevalent in secondary schools are a breeding ground for GBV and we need to act now. Mr Speaker, Statistics released by the Ministry of Nationality, Immigration and Gender Affairs indicate that since January 2018, there has been over six thousand (6000) cases of GBV in Botswana. 497 cases being rape, 177 cases being threat to kill, 49 cases being indecent assault of female and 2 cases being incest. In July this year, we were all shocked by the discovery of decapitate body of a young woman in Maratanang ward, Tlokweng. In yet another gruesome incident, at this year's annual 1000km Desert Race competition popularly known as Mantshwabisi, in Jawneng, a young woman was found dead, naked and dumped in the bush. These incidents, demonstrate that our people have lot the values that we stand for as Batswana. The Parliamentary Caucus on Women went on record to vehemently condemn in the strongest terms these inhumane actions. We still stand tall and say it is enough!
Mr Speaker, I need not remind the Honourable house that the Government of Botswana is signatory to a number of international and regional instruments, as well as global commitments, aimed at advancing equality, human rights and dignity. These international commitments and protocols include the following; Sustainable Development Goals (SDGs); Beijing Declaration and its Platform for Action; the Declaration on the Elimination of Violence against Women; the United Nations Secretary-General's Campaign to End Violence Against Women and the SADC Addendum on the Prevention and Eradication of Violence Against Women and Children. Being a signatory to all these protocols is only a starting point. I therefore call upon the Government to show willingness and fund activities aimed at fighting Gender Based Violence. As policy makers, it is our responsibility to pass budgets that are geared towards realising SDG Goal Number 5 which seeks to adopt and strengthen sound policies and enforceable legislation or the promotion of gender equality and the empowerment of all women and girls at all levels. The private sector must also get on board and fund initiatives geared towards fighting GBV as we can only succeed collectively.
In conclusion, Mr Speaker, I would like to remind all Members of Parliament that the UN Women in
collaboration with the Parliamentary Caucus on women has invited all of you to a breakfast
discussion on GBV at the Cresta Lodge on the 27 th November 2018 between 0730 and 0930 hours.
I thank you Mr Speaker!