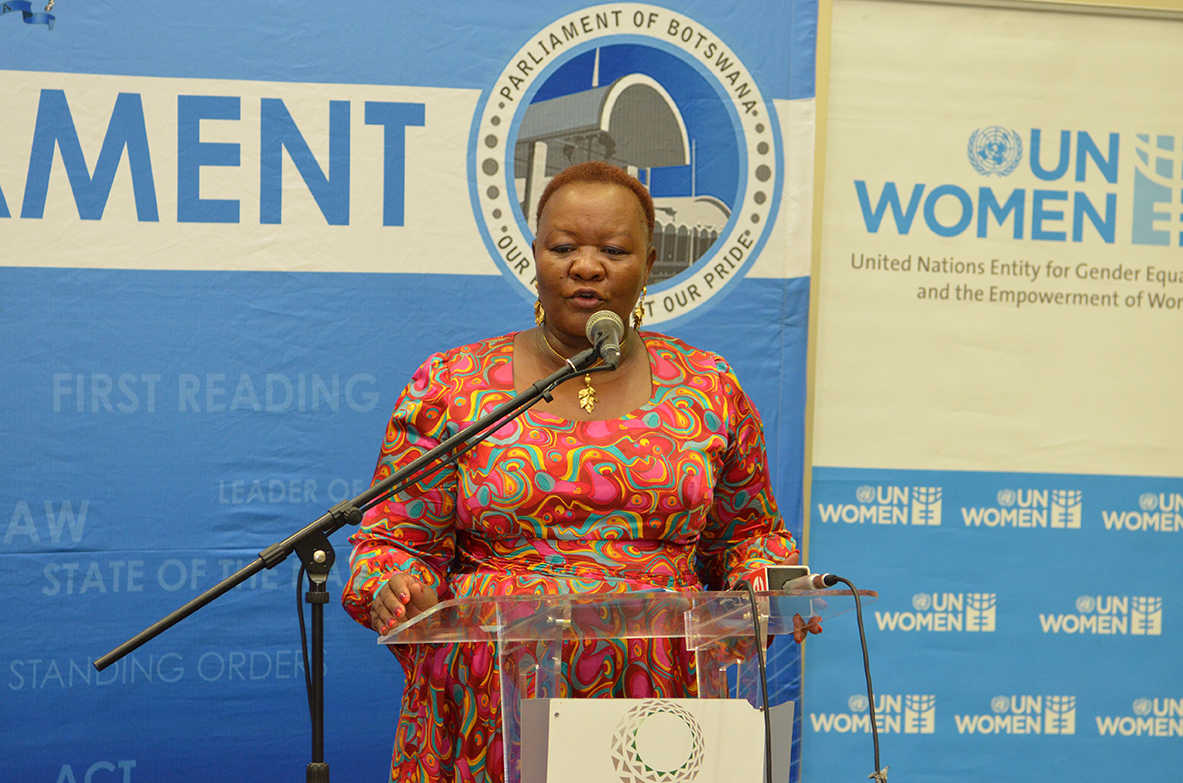 For her part the Minister of Nationality, Immigration and Gender Affairs, Hon Dorcas Makgato
said she would like to congratulate Botswana Parliament for launching the HeForShe Campaign
on the 27 th November 2017 in Gaborone. Hon Makgato said the commitment on HeforShe by
Botswana Parliament should be a catalytic measure to respond with vigor and momentum for the
prevention of GBV as it is one of the priority commitments that were made. "Parliament is
strategically placed to drive the changes at the national level that can help put an end to violence
against women and children," she added.
In her closing remarks, Hon Makgato stated that it is important to coordinate our efforts and
work together, women and men parliamentarians, civil society, central and local government,
international and national organizations, and ordinary citizens.
Gender Specialist, UN Women, Magdeline Madibela concluded that it is very important that
parliamentarians and the society at large recognize 16 Days of Activism against Violence on
Women and girls and participate wholeheartedly to stop it.