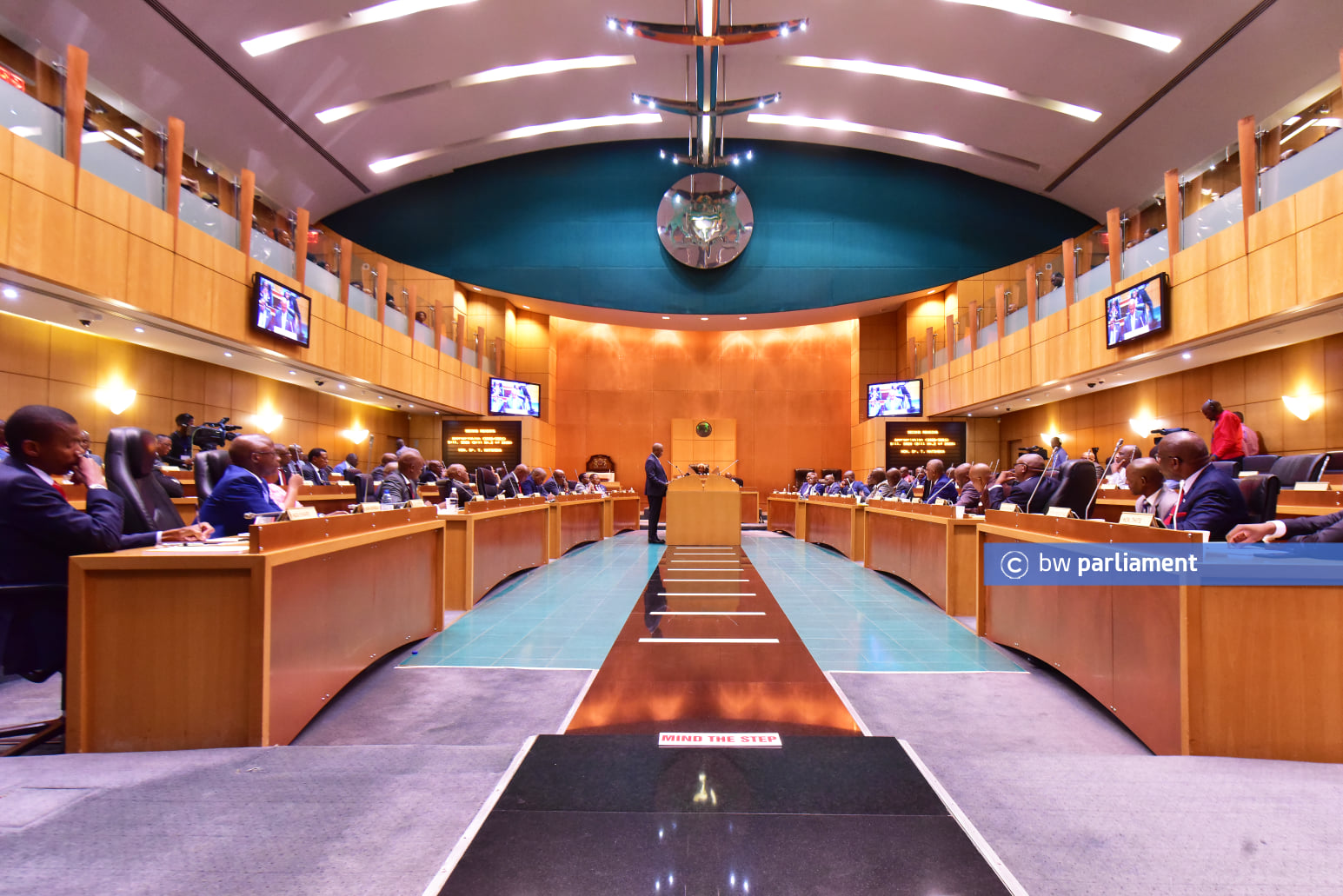 On today's Order Paper, Parliament sitting will start at 1100hrs until 1300hrs with the debates for the approval by Parliament of the MID-TERM REVIEW OF THE NATIONAL DEVELOPMENT PLAN 11: 2017/2018 – 2022/2023. Members of Parliament will break for lunch at 1300hrs to 1400hrs. From 1400hrs to 1445hrs, it will be Members' Question Time. The debates on the Mid-term Review will resume at 1445hrs to 1830hrs.
Standing Order 95 to 97 provides for the presentation and discussion of the National Development Plan;
95. Presentation
95.1 The National Development Plan or Mid-Term Review thereof shall be tabled before the Assembly not less than thirty days before its presentation to Parliament, and the deliberations thereon shall not commence until two clear days have elapsed after such presentation.
The debate shall be confined to the development and economic state of Botswana and the general principles of the policy and administration and shall not exceed eight (8) days.
96. Sectoral Discussion
96.1 Thereafter not more than 16 days shall be allotted to Sectoral discussions.
97. Amendment to National Development Plan
97.1 "Three clear days' notice shall be given of any intended amendment to a National Development Plan. No amendment to the National Development Plan shall be moved if its effect is to increase the total estimated cost. An amendment to the Development Plan may either be for removal of a project and substituting a new one or may relate to a change in the prioritization of projects."