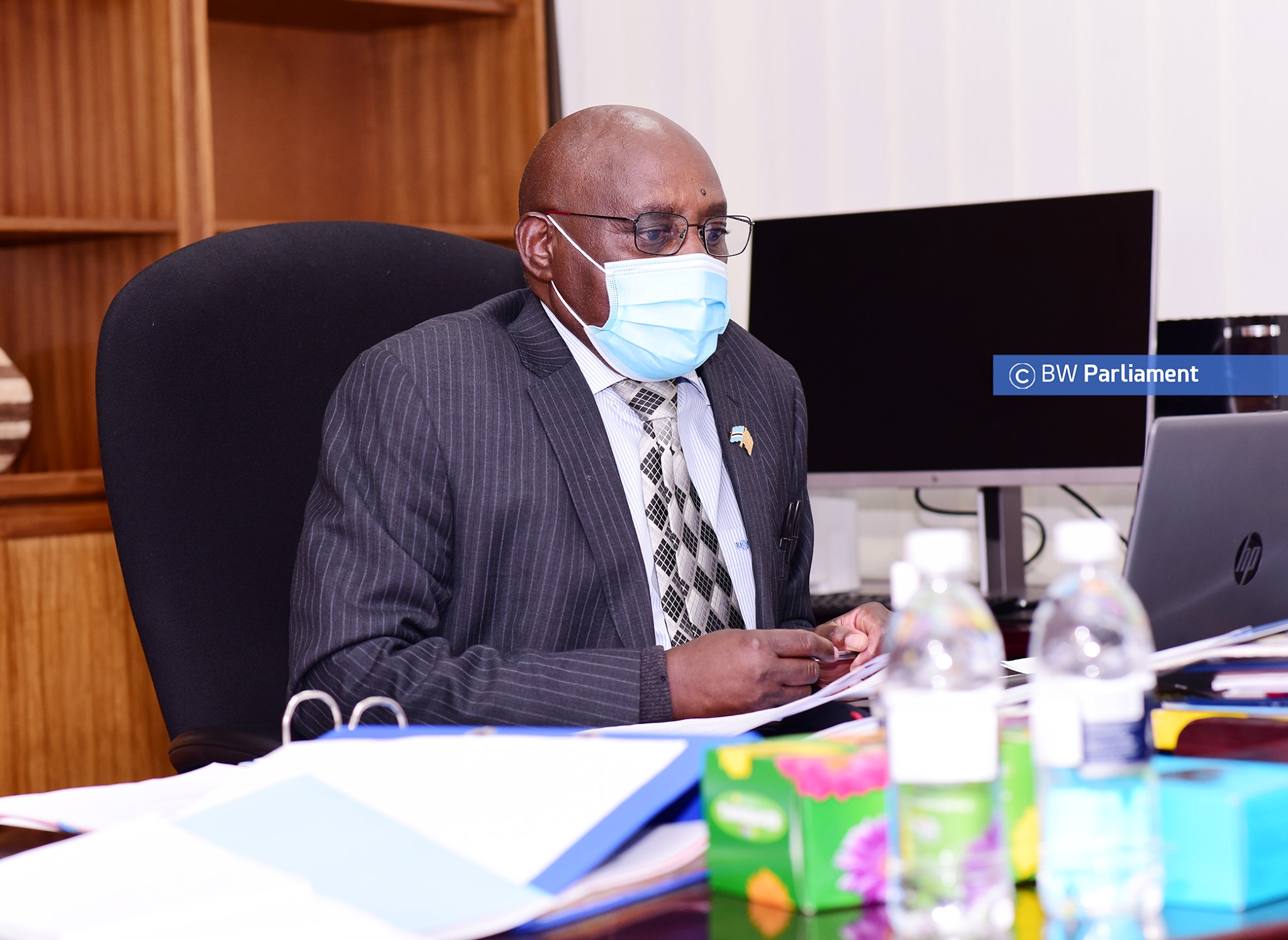 The Speaker of National Assembly, Honourable Phandu T.C. Skelemani today (23/08/2021) held a virtual courtesy call with the Ambassador of the People's Republic of China to Botswana, His Excellency Wang Xuefeng with the purpose to provide an update on the bilateral relations between the two countries.
On his welcoming remarks, the Speaker extended his words of appreciation to Ambassador Wang Xuafeng on the continuous and unending support Botswana continues to receive from China since 1975. Honourable Skelemani furthermore emphasized Botswana's commitment in support of one China Policy as it has provided an enabling environment for the country to enjoy services such road system, health, education and agriculture assisted by the Chinese manpower.
In his response, Ambassador Wang Xuafeng affirmed that China will continue to help Botswana in any area in order to fight COVID—19 pandemic, as it has already donated 200 000 doses of Sinovac vaccine to Botswana, and has also assisted with the procurement of extra 200 000 doses by the Botswana Government. The Ambassador has assured that China was prepared to help Botswana Government in any way possible the country may need in combating the COVID-19 pandemic. According to Ambassador Wang Xuafeng, China has made available a total of 20 billion vaccine to assist the whole world. Over and above China has donated 100 million Dollars to COVAX in order for the developing countries to get vaccines.
In his closing remarks, the Speaker pronounced "A friend in need like China is appreciated", he said.