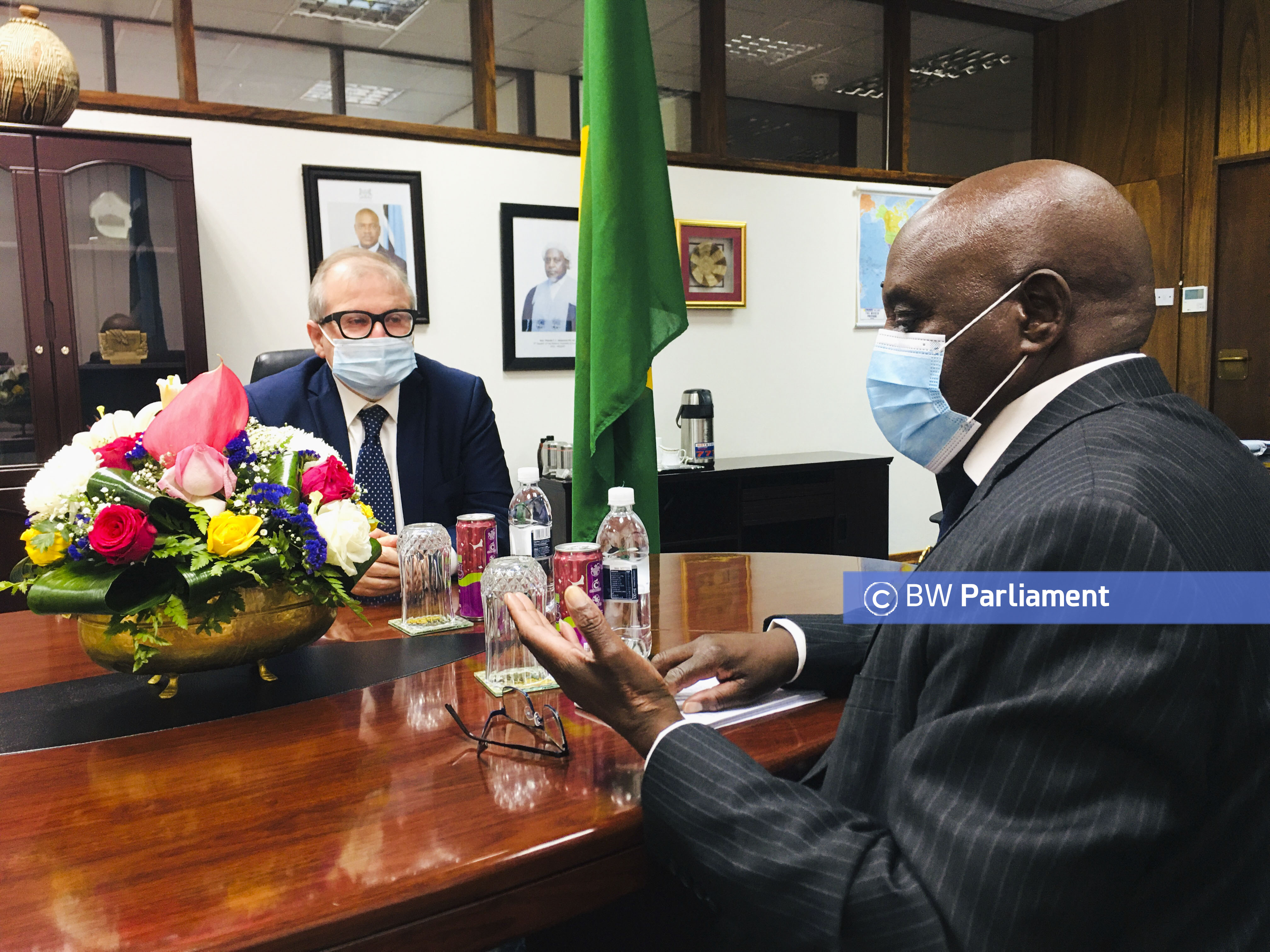 The Speaker of the National Assembly Hon. Phandu T.C. Skelemani today (25th August 2021) hosted an Ambassador of Brazil to Botswana, His Excellency Mr. Flavio Lima Rocha with the purpose to provide an update on the bilateral relations between the two countries.
Botswana and Brazil established diplomatic relations in 1985. The two countries have enjoyed an excellent bilateral relations over the years.
According to Ambassador Flavio Lima Rocha, both countries have signed several agreements among others, Agreement on Cultural Cooperation (June 2009), Memorandum of Understanding (MOU) on Political Consultations in April 2017, MOU on Defense matters (May 2018) etc. Further to that, the Ambassador also reinforced his country's commitment on establishing an enabling environment to train Botswana's armed forces on both short and long term basis. In addition, he said Brazil is also considering abolition of visa requirements for Botswana passport holders. ''A move which will easy on travel and business engagements'', he stressed.
In his response, the Speaker thanked the His Excellency Rocha for his country's pledge in upholding the MOU commitments both countries have signed. Honourable Skelemani also made it known to the Ambassador that Botswana was also facing a tough challenge of combating the COVID-19 pandemic. He said the partnership between Botswana and Brazil will be vital in order to fully defeat the pandemic.
"Brazil has a population of over 100 million people and 60% of that population has received the first dose of COVID-19 vaccine" says Ambassador Rocha. He further said Brazil is currently developing two COVID- 19 vaccines.