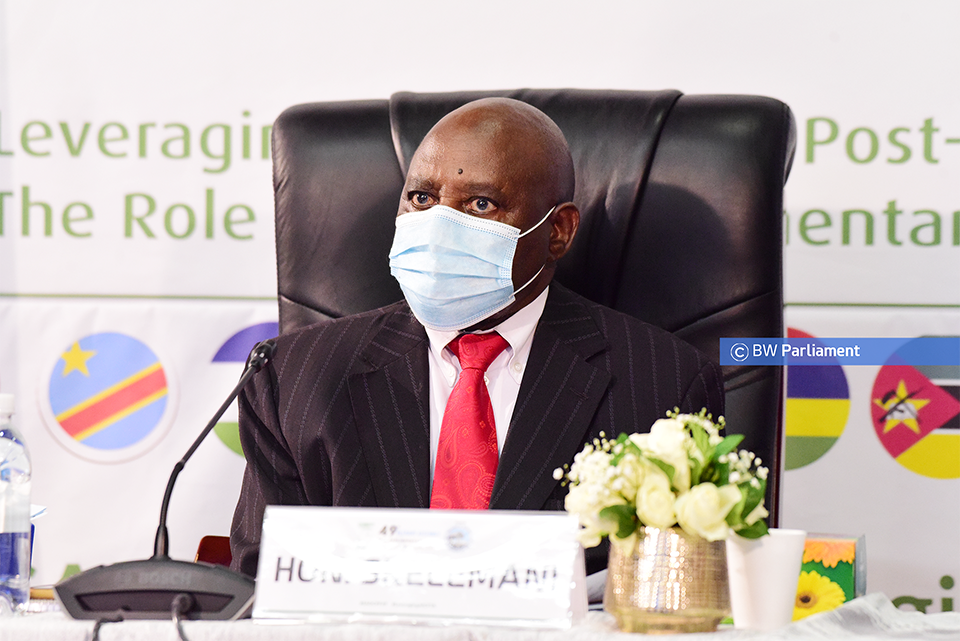 In his welcome remarks, the Speaker of the National Assembly, Honourable Phandu Tombola Chaha Skelemani said as a founding member of the SADC PF, Botswana Parliament remains active in its participation in the affairs of SADC PF and is committed to seeing the Forum grow from strength to strength until it ultimately becomes a SADC Regional Parliament. At individual levels, over the years Botswana MPs have served the Forum in different leadership capacities with distinction.
The Speaker further said they also appreciate that the current Chairperson of the Committee of Clerks and Secretary General of the SADC PF are both Batswana. He said this during the 49th Plenary Assembly Virtual Session of the SADC PF hosted by Parliament of Botswana which is scheduled from 25th -27th June 2021.
The virtual session held under the theme ''Leveraging the AfCFTA for post-COVID Economic Recovery in Southern Africa: The Role of SADC Parliamentary Forum and National Parliaments''.