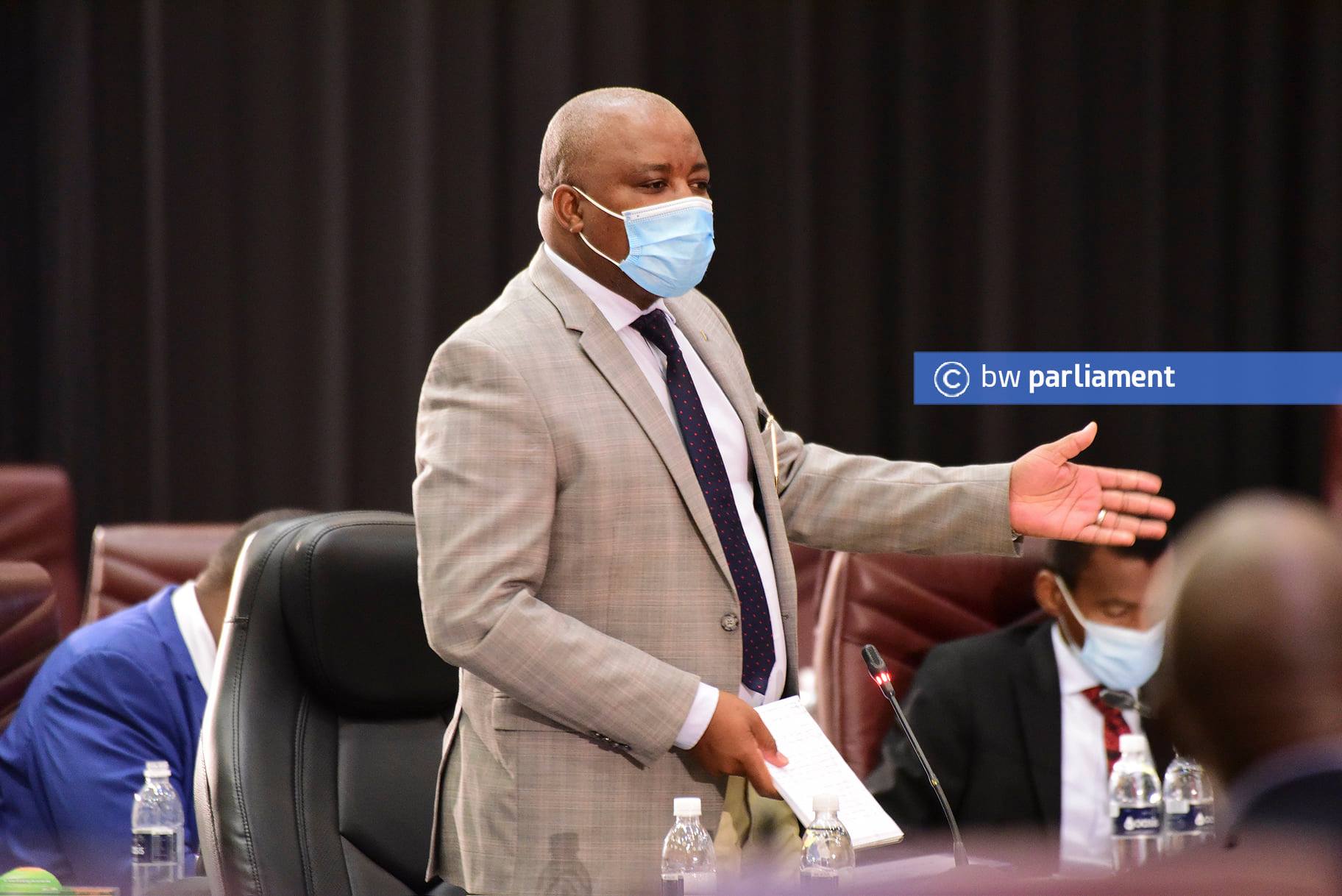 THE DRAFT BOTSWANA LANGUAGES POLICY FOR EDUCATION
Mister Speaker, I take this time to appreciate the opportunity accorded to me to address this House on the development of a Languages Policy for Education, which my Ministry will be consulting key stakeholders on as per Cabinet approval. This follows preliminary work undertaken by the Ministry in collaboration with the University of Botswana (UB) Language experts.
Mister Speaker, the Government of Botswana recognises the importance of introducing local languages in schools for purposes of inclusivity and equity. The introduction of these languages is to be realised through the creation of an enabling framework by way of developing the Botswana Languages Policy in Education. My Ministry has therefore developed a Draft Botswana Languages Policy in Education, which seeks to reform education towards the fulfilment of social and economic aspirations identified in the National Development Plans (NDPs), Vision 2036 as well as the Millennium Development Goals (MDGs).
Mister Speaker, the main intent of the Botswana Languages Policy in Education is to promote language development and quality education that is accessible, equitable and relevant to all learners. It will also serve as a democratic and unifying factor for a proud and self-respecting nation. It aims to promote languages development and facilitate access to relevant quality education by all learners. The Draft Policy is expected to facilitate systematic transition from home to school using mother tongue for instruction. It will furthermore provide a framework to guide the development and use of different languages not only as medium of instruction but also as subjects in the long term. This will contribute significantly to the realization of the Vision 2036 ideals of a moral, tolerant, and inclusive society that provides opportunities for all.
Mister Speaker, research has demonstrated that teaching children in their mother tongue or local language, during their formative years, creates a crucial foundation for their conceptual, cognitive, and affective development. The term "mother tongue" should be held to mean the language that a person learned as a child usually from their parents or has been used to refer to the language which the child has acquired and mastered at home before school.
The Draft Botswana Languages Policy in Education is premised on the five national principles of: Democracy, Development, Self-reliance, Unity and Botho. These national principles represent the value system upon which the nation of Botswana is built and thus, naturally form the core values for Education. The Draft Policy:
Specifies the status and role of each Language in the curriculum;
Guides which Languages may be used as a medium of instruction and which ones may be used as subjects;
Identifies Languages to be used as means of instruction, in transit platform, literacy, proficiency development and communication skills at each level of education;
Guides on the training of Language teachers and on the kind of pedagogy to be used in their specialisation and teaching skills;
Determines the nature of materials to be prepared in terms of cultural, political, social and economic content in the curriculum.
Mister Speaker, the key recommendations from the Draft Policy, which will inform the consultations include:
The introduction of mother tongue from pre-primary level until Standard 2 to allow for smooth transition. While there are ongoing investigations on local languages development, so far,

eleven (11) languages have been identified, with the possibility of additional languages. These 11 languages are proposed for Phase 1 implementation from January 2022, on grounds that they

are highly developed in terms of description, codification, orthography as well as reading materials

. These languages are well spoken, and there are already teachers who speak them. These are mostly cross-border languages, also taught in neighbouring countries such as South Africa, Zimbabwe and Namibia, which means it would be easy to get readily available instructional materials for adaptation. These are:

Sheyeyi, ThiMbukushu, Ikalanga, Shakgalagari, Chikuhane (Sesubiya), IsiNdebele, Afrikaans, Naro (Sesarwa), Shona, Otjiherero and, Sign Language.
The use of Setswana as a national Language should be introduced in Standard 1 as a medium of instruction in a systematic and progressive transition from mother tongue up to Standard 3. Thereafter, it shall be taught as a subject.
Setswana as a compulsory subject for all citizens to foster national unity and cultural identity.
The gradual introduction of local languages as subjects in the curriculum, as determined by availability of orthography and other resources.
The development of a standardised Botswana Sign Language.
The gradual introduction of foreign languages in the curriculum.
Mister Speaker, nation-wide stakeholder consultations will commence in August 2021 and be completed by end of October 2021. It is critical to consult with Batswana prior to implementation for purposes of support and advocacy. The consultations will target all Ministries, Ntlo Ya Dikgosi, Trade Unions, District Councils, the Media, the Business Community, civic and non-governmental organisations and, Batswana at large.
In conclusion, Mister Speaker, I appeal to members of this Honourable House, to support this consultative process towards the development of the Botswana Languages Policy in Education. This is because the Languages Policy in Education shall:
enhance pedagogy by creating a conducive environment for the learners in the country, as they will access education through familiar languages and culture; hence, allowing the passage from the known (mother tongue) to the unknown (Setswana & English or any other foreign Language). This will enhance their learning and development of skills.
Ensure that all languages in the country are used in education according to their prevalence, function, level of motivation and demographic distribution. Such a democratic and inclusive approach shall be equitable putting all Batswana on board ensuring their participation in national affairs, access to education and, nation building.
encourage Batswana to appreciate their languages and cultures, as true resources which are recognised, valued and used in various domains (Vision 2036), including education. This in turn will enhance their self-esteem, pride, self-respect, unity and participation as true citizens of Botswana.
foster not only equal access but also motivation in school attendance and performance. It shall enhance democratisation of education and unpack the Indigenous Knowledge Systems (IKS) to link up and contribute to the envisaged knowledge economy.
Mister Speaker, the success of the Botswana Languages Policy in Education requires buy-in and full participation from all stakeholders including the national leadership, community, non-governmental and faith-based organisations, private sector and parents, teachers and learners.
Mister Speaker, as per our 2019 Elections Manifesto titled "Advancing Together Towards A More Inclusive Economy", the BDP Government promised Batswana that we will "introduce the teaching of various indigenous languages in our classrooms and Universities to ensure that learners' cultures and languages are developed and promoted". The journey has started. The Draft Botswana Languages Policy in Education is a critical step in ensuring that languages will not be used to separate the people of this country but rather to unite them. The time is ripe for us to ensure that we embrace our diversity and build a more inclusive economy that promotes identity and culture whilst ensuring that no citizen is left behind in achieving their full potential.
I thank you, Mister Speaker.
------------------THE END------------------